Four Flattering Summer Hairstyles
Hello, summer! With sunshine, beaches, and party on everyone's minds, but sweltering weather makes us hesitate, it always sucks to style our hair in the summer. We literally spend forever nailing down a look, only to have it ruined by sweat, oppressive heat, and humidity.
At the same time, summer is also a good opportunity to start exploring new hairstyles, this summer, skip the same-old trim, looking for a cute, go-to summer hairstyle, that's a bit more polished.
We've found 4 flattering summer hairstyles that will last all day, even when the temperature heats up.
Bob style
If you like being cool and looking hot, then Noble's Sweet Bob series is exactly what you are looking for. A bob works like an instant facelift. Yes, it's an optical trick; the geometric shape of a bob provides a frame. Instantly your face assumes more structure
Bob can even give your body a boost. It visually stretches the neck and torso so you look taller, slimmer. Not only will you be on trend now, this cut never ages.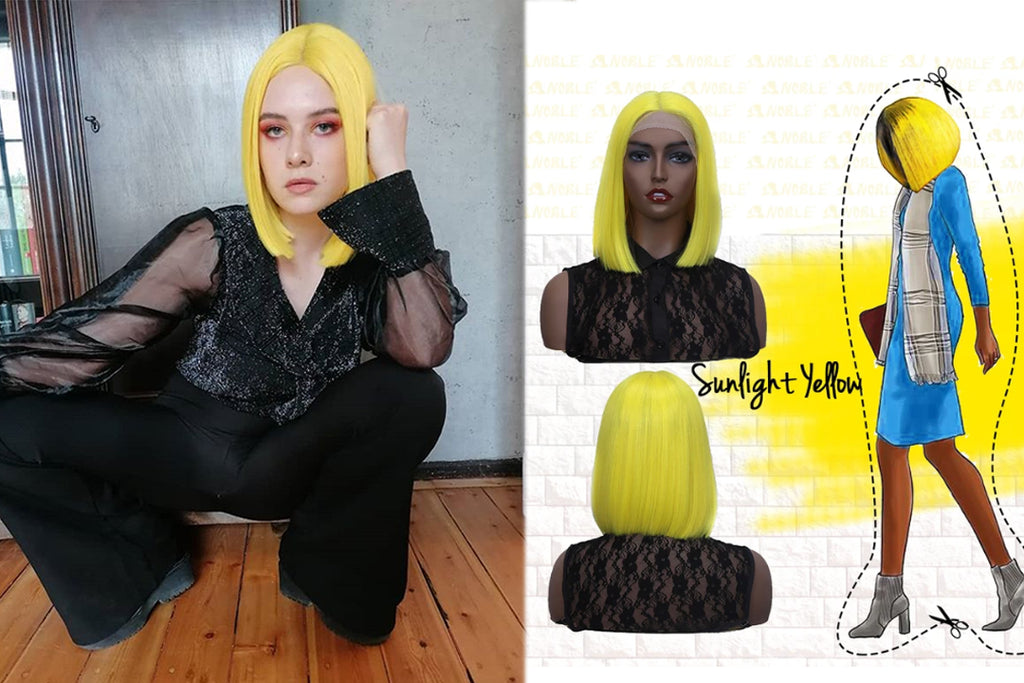 Baby Bangs
Instantly add something fun and special to your signature shoulder cut or bob with above-brow bangs, like NOBLE Avril 13 Inch Blunt Cut Bob and Human Hair BOB ERIN
And while they may be called baby bangs, there's nothing childish about them; the snipped fringe is decidedly modern and edgy.
Whether it's a long bob or shorter layers, simply adding baby bangs will quickly change up your entire look.
getting bangs, in general, is a big commitment, and they require tons of maintenance and styling tricks. Now that you have a more convenient option, Noble's baby bangs can always maintain the perfect length and shape.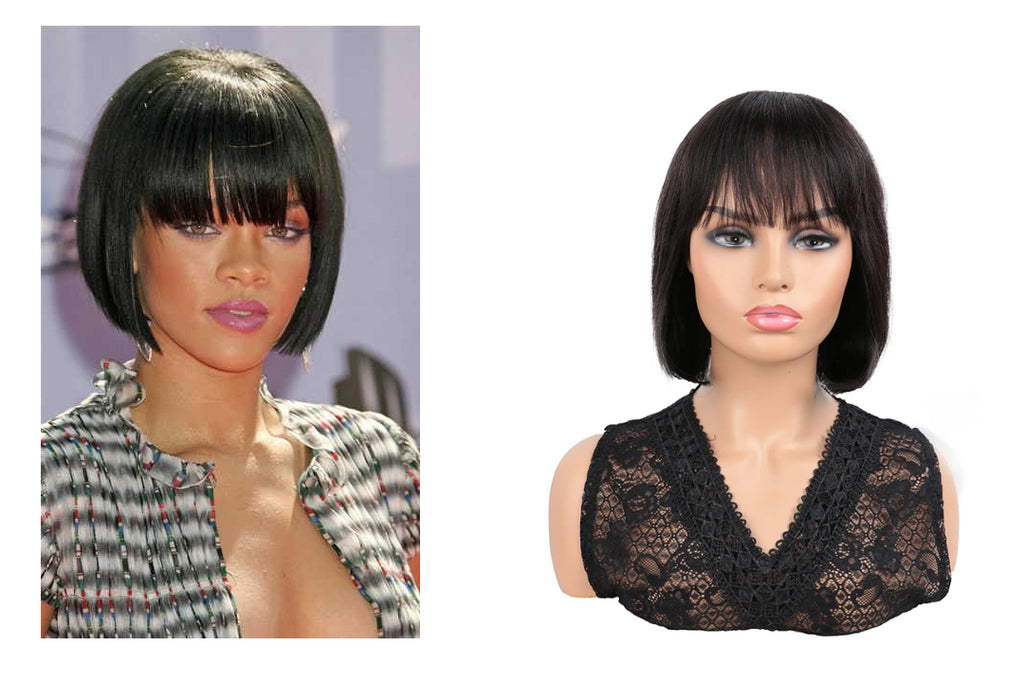 Half-Up Braided
Not only do box braids look gorgeous, but they're also highly practical for protecting an afro-textured base throughout hot and humid months. Because of hair will either be braided or twisted up, it's a killer protective style that'll be slower to dry out and frizz up.
One of the best things about box braids is how easy they are to style. Instead of wearing your braids down your back, throw half of them up into a bun and rock this easy summer hairstyle. Noble's BRAID BOX has super large lace front, let You can easily complete this styling.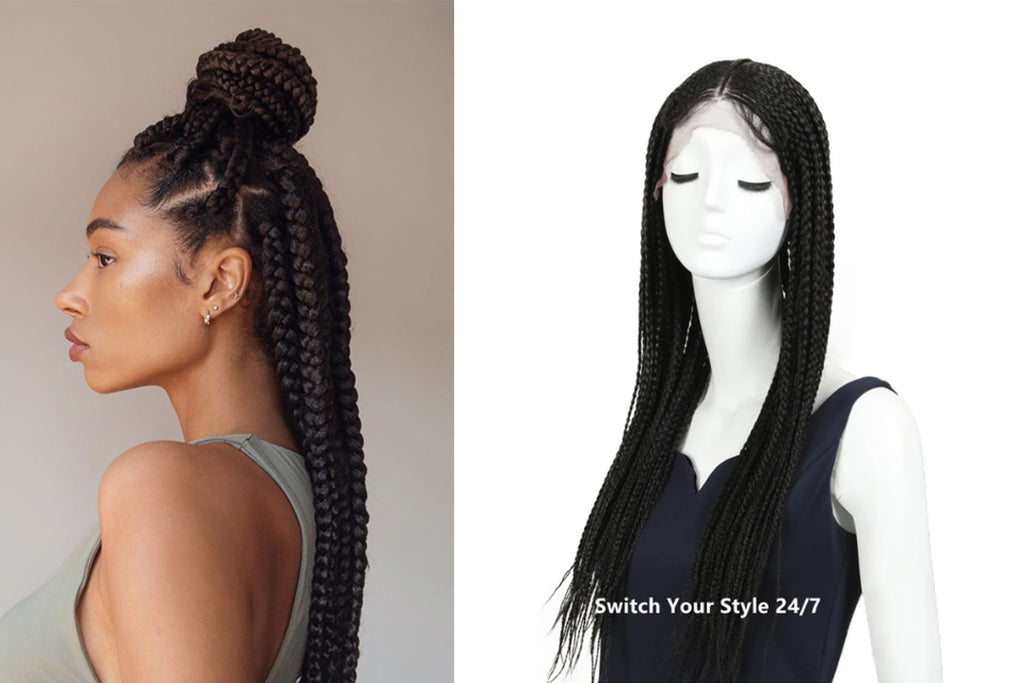 Swept to One Side
It's none other than the simple, elegant, and understated side-swept hairdo. It's not only suitable for everyday wear, it's not inferior to the red carpet. For Noble's Scarlett, you can also give full play to your creativity with the help of hair shaping tools such as hair straighteners, curling irons, and hot rollers, it is 100% human hair and more than 6 colors are available.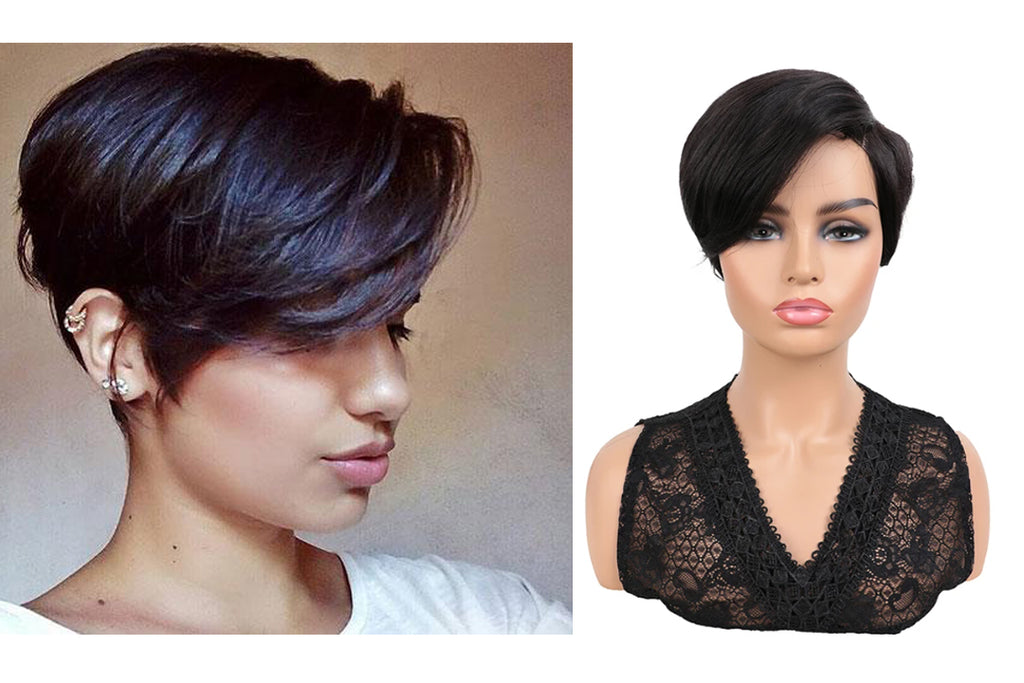 In summary, we're confident that these hairstyles we show can inspire you, don't forget to let us know which summer hairstyle caught your eye in the comments below.
---