The first day of school outfit is particularly crucial—it's that initial swing everybody takes, simultaneously, at letting everyone else know what they're all about now. Maybe it's an introduction. Maybe it's a re-introduction. Maybe it's a reinvention! Either way, it always seems to feel very important. which means... it's already time to start planning out your first day of school outfit.
This year, that might look a little bit different, you may be taking courses online at home,.but even on Zoom, you want your look to pop. Lucky for you, there are a ton of easy-to-wear styles trending right now that basically require zero effort.
Easy Bubble Ponytail
This retro look is playful. Tease the hair of your ponytail for volume and thickness, then use elastic bands, make a "bubble" look by creating sections, and pulling hair slightly out of each chunk. Take your hair and spread it out like a fan. Lay the hair flat against it and secure it in the middle of your own hair with a rubber band or a hair tie. We believe that Noble's Super Long Straight can make this ponytail look perfect.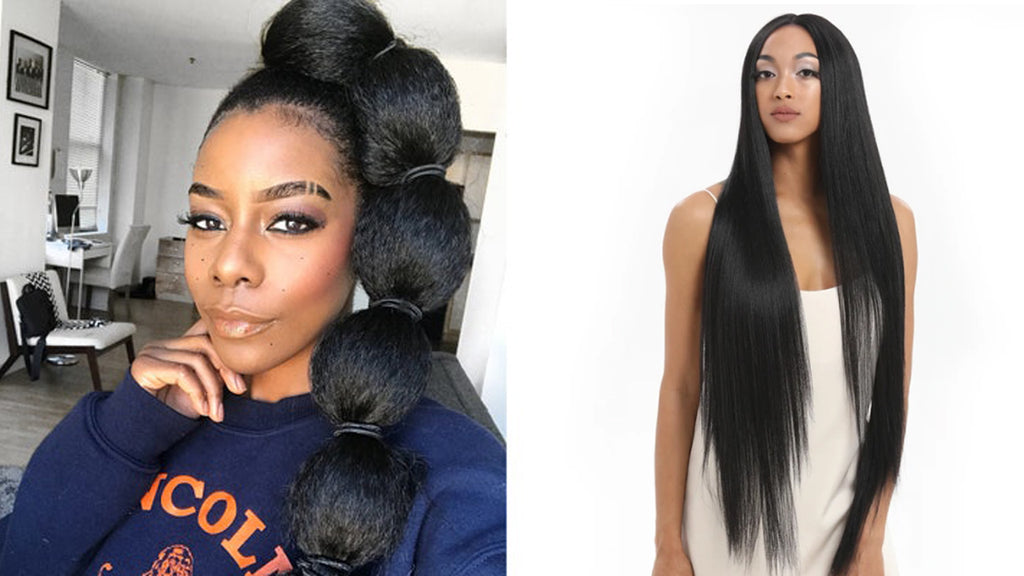 Face-Framing Pieces
This look is perfect if it has layers — leave her face-framing pieces out and then secure the rest of her hair in a bun. Brush through your hair to make sure it is no entanglement. Use your hands to lift the hair into a high ponytail, then twist the ponytail and form it into a loose bun on the top of your head. Secure the bun with a hair elastic and bobby pins. Gently pull a few wisps of hair down around your face and curl them with a flat iron. Spray the finished hairstyle with hair spray. Noble's Grace and Arika Face-Framing series are definitely worth a try.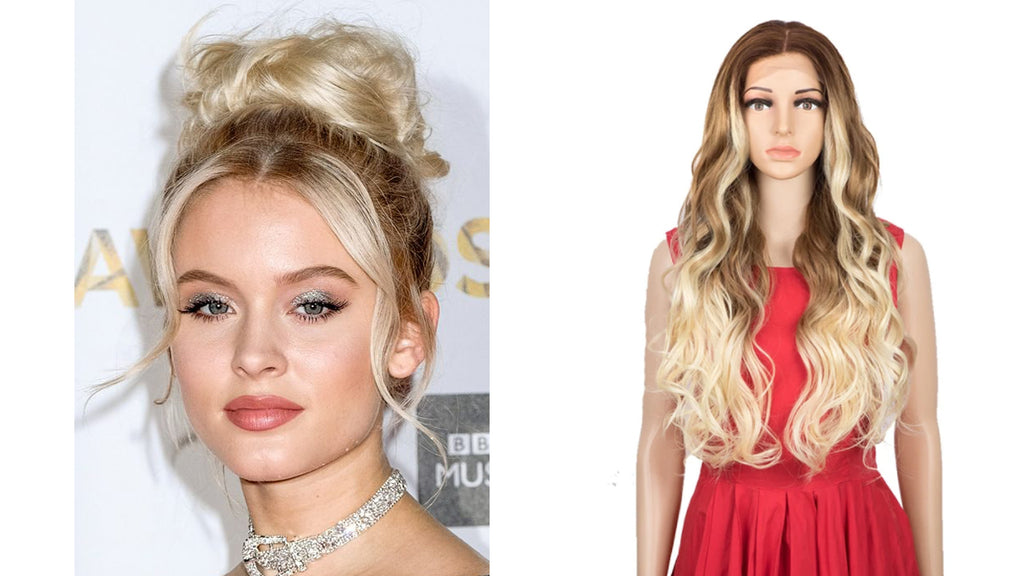 Double Dutch Braids
Nothing says "I'm ready for school!" This is a practical sporty look that's great for athletics and leisure, but can just as easily be dressed up for a romantic look. You can braid the hair all the way down. Part your hair down the middle, then continue that part all the way down the back of your head to create two even sections of hair. Put one section up in an elastic or clip to keep it out of your way for now. Switch back to the working section and gently brush out any tangles. Pick up a small section of hair at the front and divide it into three. Pass inner strand under the middle strand. Pass outer strand under the middle strand. Add a small amount of hair to strands and pass under Continue this process as your braid grows longer. Noble's MYRA's unique Big E Shape Lace Wig allows you to enjoy the fun of styling.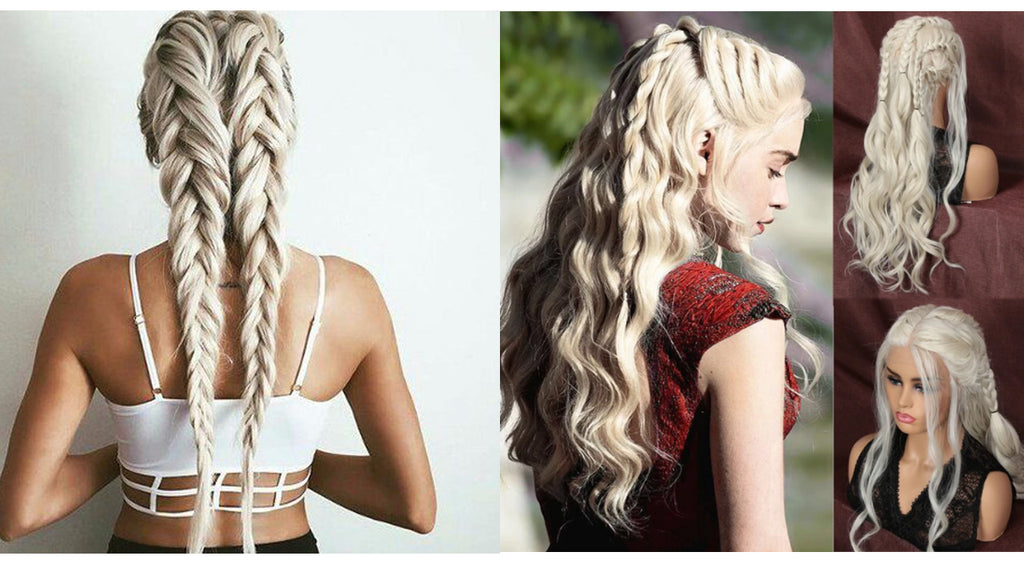 In anxious and uncertain times, consumers are looking for convenient solutions, such as one-stop shopping and safe pick-up and delivery options. NOBLEHAIR supports online shopping and global delivery, allowing you to enjoy shopping without leaving home. Starting a new term at college or university is the perfect time to reinvent your look. Why keep your hair exactly the same throughout your school years? There's a whole host of fantastic hairstyles to choose from NOBLEHAIR!
---