Whats the difference between HD lace and normal lace
WHAT IS HD LACE? WHAT IS HD LACE WIGS? WHY SHOULD YOU CHOOSE HD LACE?

HD lace is a more transparent lace which is more soft , light and delicate. HD lace is called film lace because the texture of the lace is the finest thickness you can get. It can also be called television lace. The lace can perfectly match into your skin. It is translucent and does not need to be dyed. The HD lace makes the hairline more invisible.
Wigs must look as natural as possible. This can be achieved by wearing a wig with HD lace.
The HD lace is of very high quality imported from Swiss and it last long.
THE DIFFERENCE BETWEEN HD AND OTHER LACE
HD lace is more transparent, light and soft.
See the comparison with Normal lace below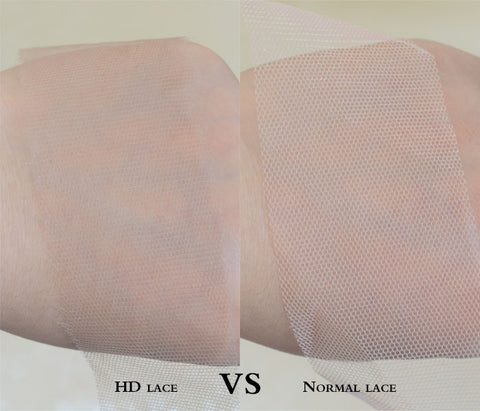 And below is the comparison of hairline between HD and normal lace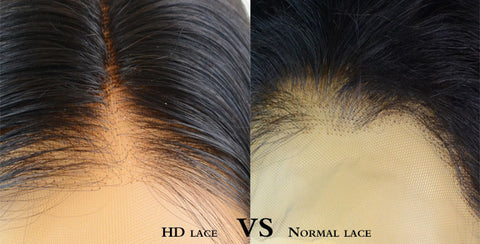 ---