PRODUCT INFORMATION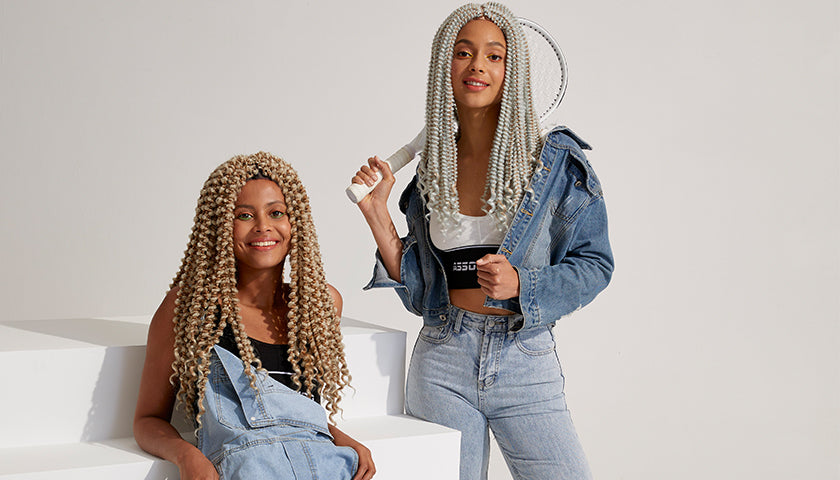 Hair Style: New butterfly box braids crochet hair with curly ends, lightweight passion braids, swing beautifully when you moving, let you 100% return rate, instantly become the focus.
Hair Feature: The goddess box braids crochet hair has tight hair top and end, no shedding. The soft bohemian passion braids have been pre looped individually, not easy to spread or split, long-last, easy to install directly, beginner-friendly, save much time & money.
Length & Weight: 20 inches length, diameter is 2cm. 6 packs/lot, 12 strands/pack, 120g/pack, usually 5-6 packs enough for a whole head. Larger diameter locs, make your hair look so full and healthy.
Available Color: 1B, 3G/LINWN(66), 3G/PPG2. You can wear it for a party, Halloween, cosplay, daily use, and any time you like to show your charm.
HAIR QUALITY

COLOR DISPLAY